Logistics platforms or warehouses:
optimize the productivity

of your teams immediately.

The evolution of e-commerce has revolutionized the practices of the sales sector with an increase in logistics flows. The automation of physical items and information flows plays a major role in limiting packaging errors.
Imagine the time saving if, with each new order, delivery slips or invoices were automatically printed on your printer.


Try Auto Print Order for free during 30 days

Print automatically your emails:orders, packing lists, delivery slips,...
Works with all online solutions.
Connect to any emailboxes (Office 365 - Gmail - Exchange - Yahoo - Hotmail/Outlook - IMAP/POP - ...).
Local application 100% secure, the data are processed and stored only on your computer.
Michel P., France
Great software. Wordpress sends emails to Auto Print Order for take out orders, it works great. I highly recommend.
Our customers love the solution!

()
Set up Auto Print Order in 4 steps
1.
Install

the application

Download and install Auto Print Order on your Windows PC (laptop, station, server or tablet). You can try for free for 30 days, without a credit card or account creation.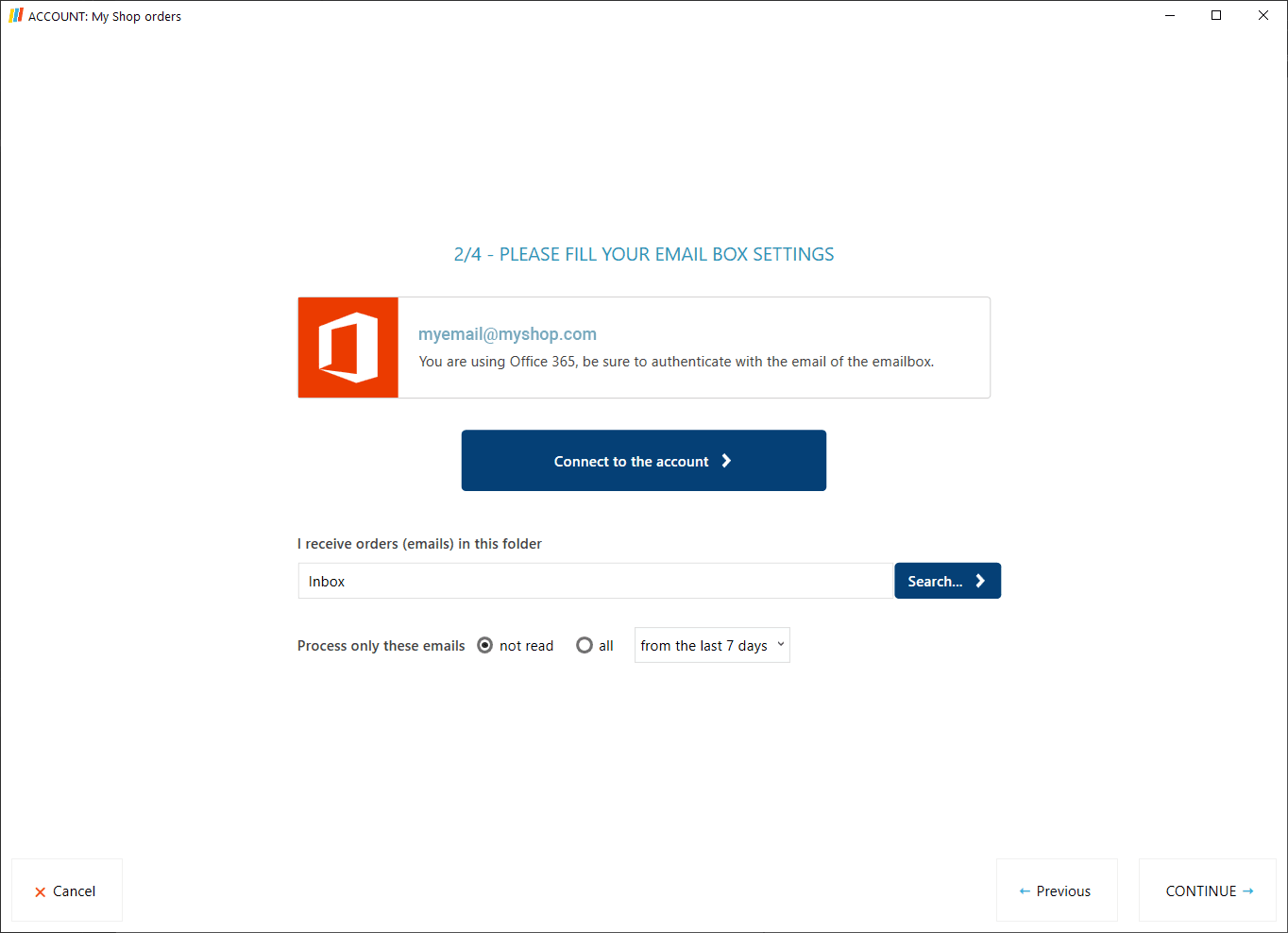 2. Add the
emailbox
Add the email which receives the orders, packing lists, or other documents to print from your website.

3. Choose
the actions
Choose the printer for printing documents. Then you can set the action to mark the email as read and move it to a folder after printing.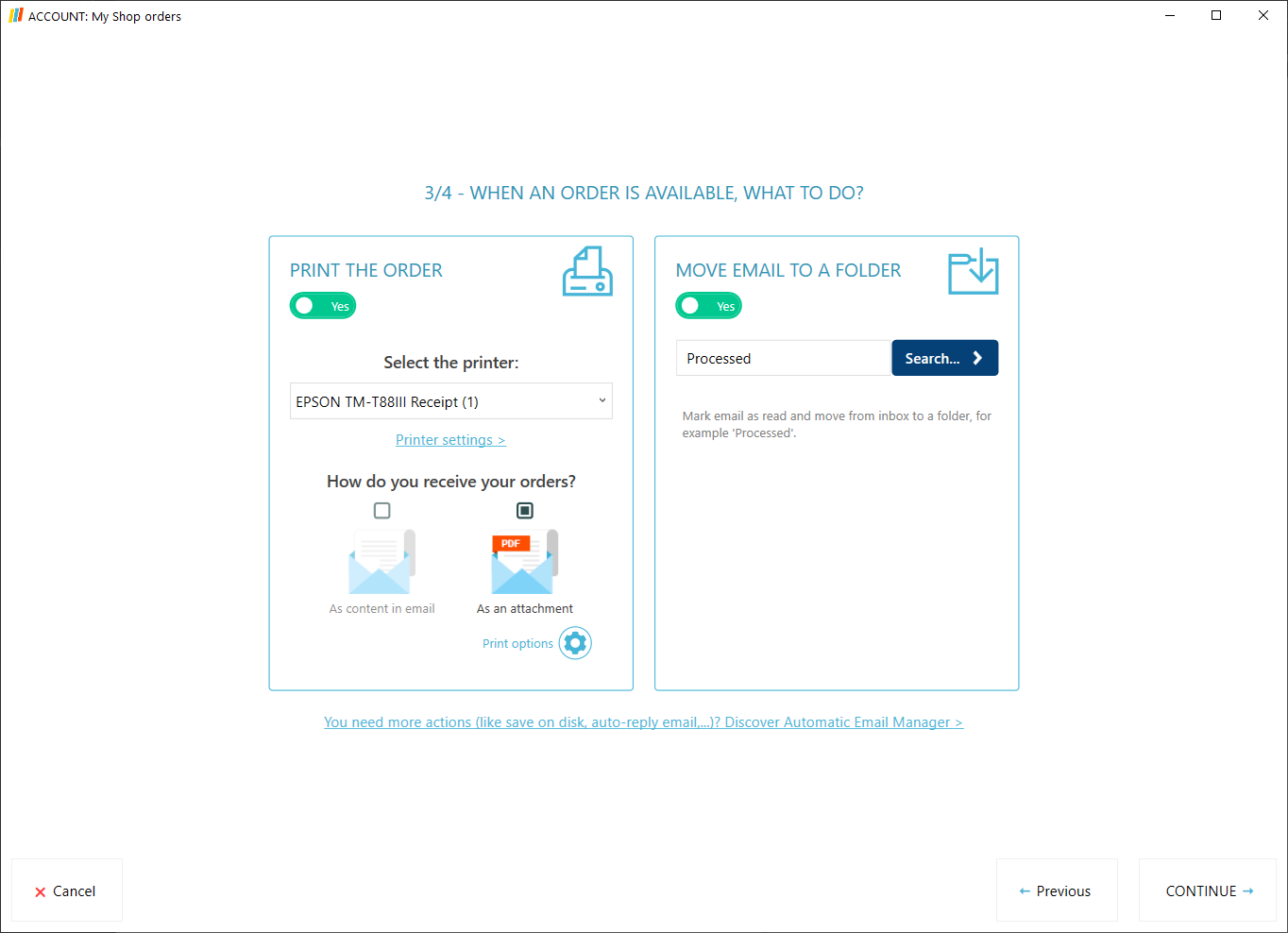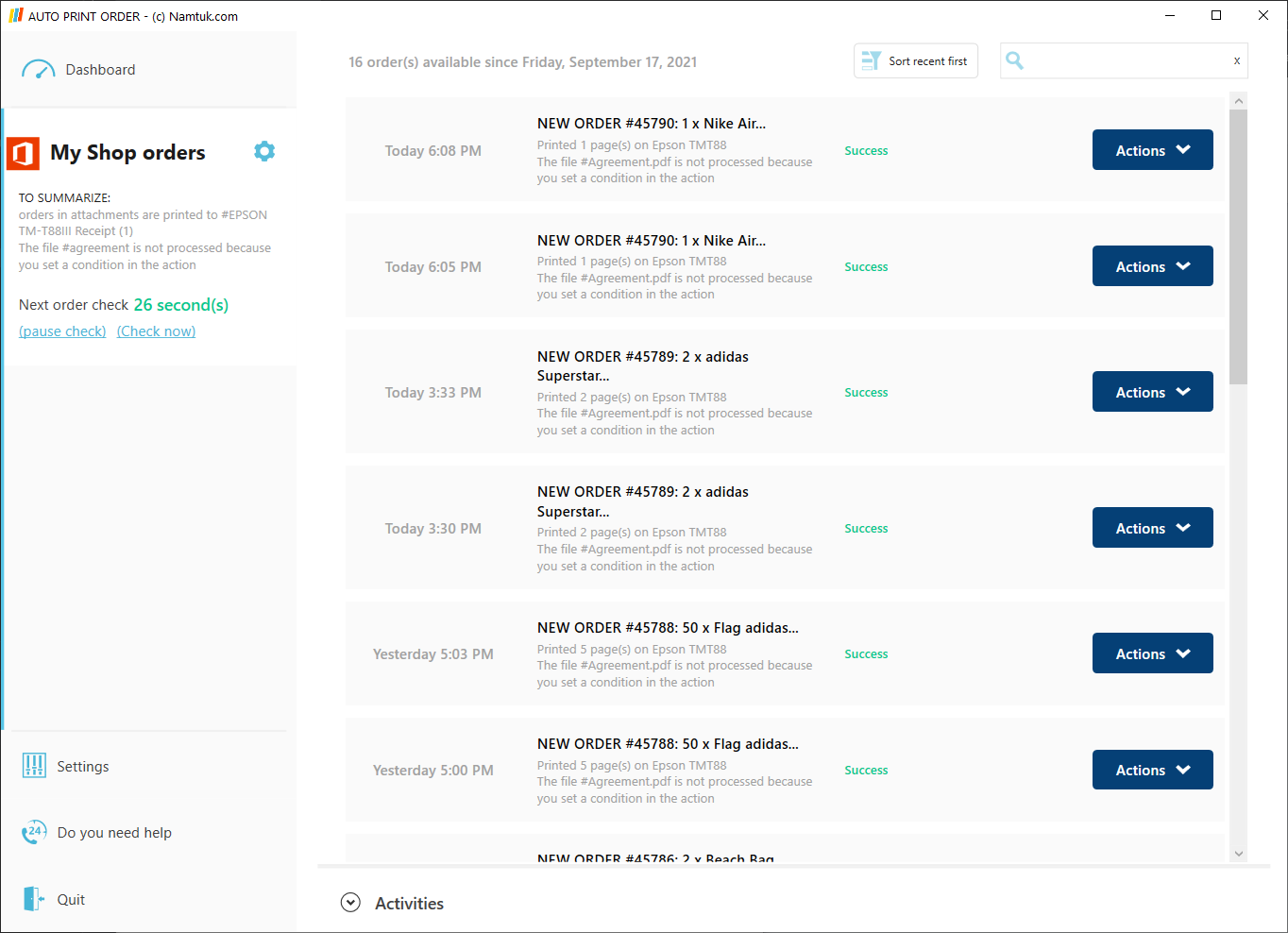 4. Start
the application
Auto Print Order is now ready to work for you. You have nothing more to do: your documents are printed automatically.
Try
Auto Print Order

for free during 30 days

No credit card, no registration
For Windows PC/Server/Tablet