Too much time wasted on

prescription printing?
Increase your pharmacy's productivity immediately!
Automated printing of prescriptions and other documents received via email.
Quick and easy settings.
Works with all mailboxes (Office 365 - Gmail - Exchange - Yahoo - Hotmail / Outlook - IMAP / POP - ...).
Local application is 100% secure. The data is processed and stored on your computer alone.
Sam Pharmacy - New Zealand
So simple and quick to install, Auto Print Order has changed our daily process by saving us 1 hour with automaatic printing prescriptions. The app is a must-have and secure solution for any pharmacy.
Our customers love the solution!

Set up Auto Print Order in 4 steps
1.
Install

the application

Download and install Auto Print Order on your Windows PC (laptop, station, server or tablet). You can try for free for 30 days, without providing a credit card or creating an account.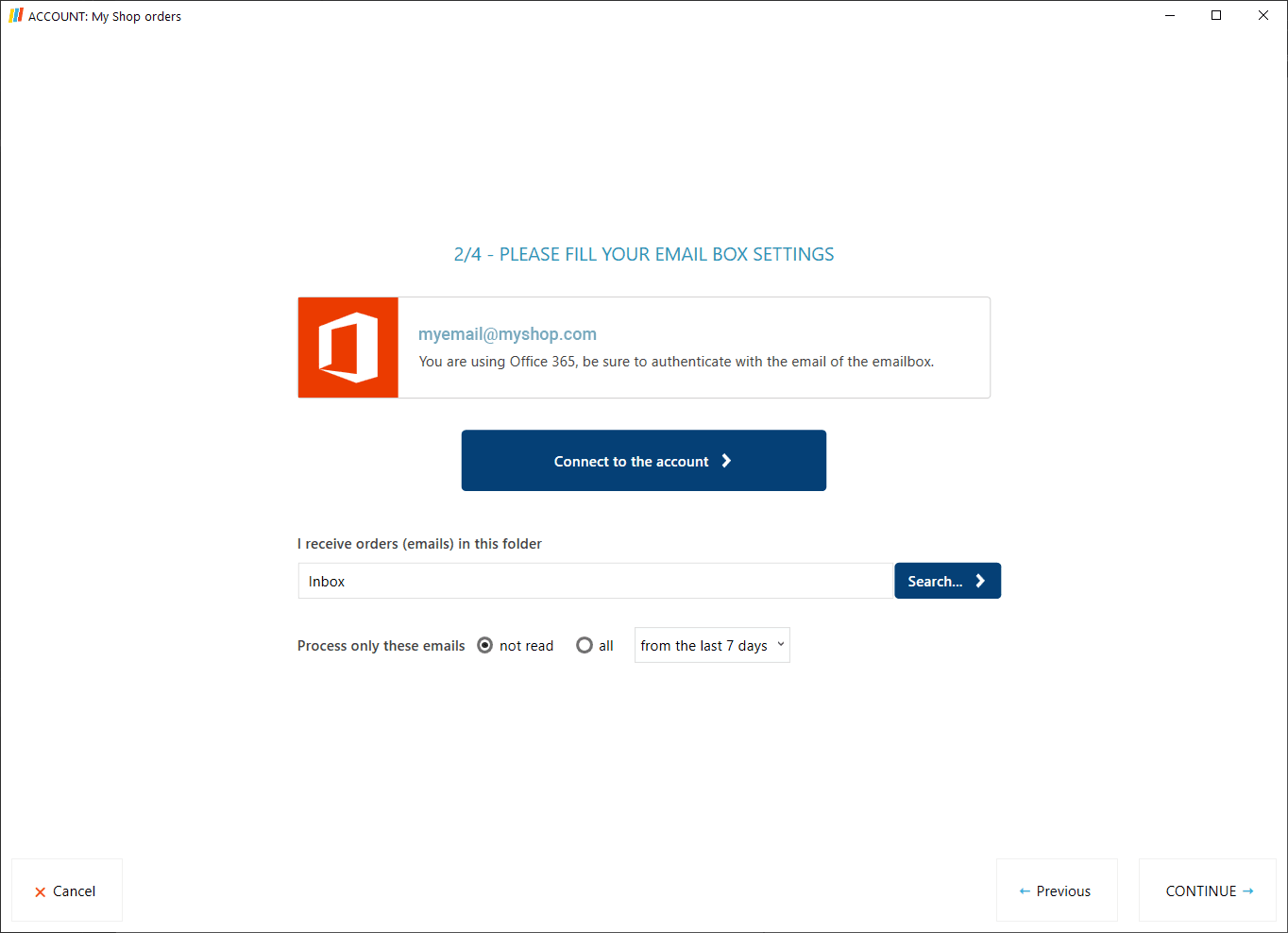 2. Add the
emailbox
Add the email address that receives the prescriptions and/or orders to print.

3. Choose
the actions
To print documents, select the printer. After printing, you can set the action to mark the email as read and move it to a folder.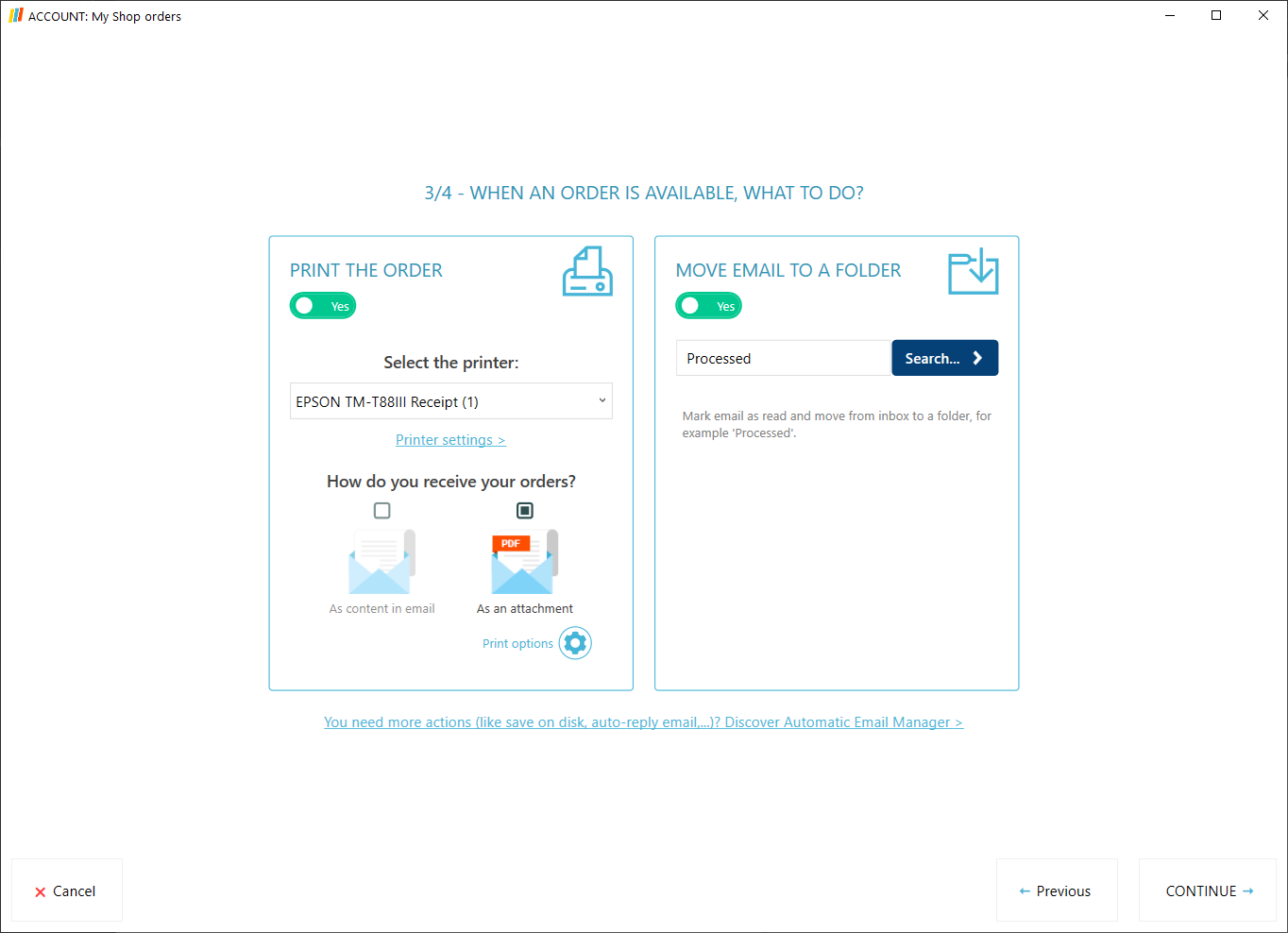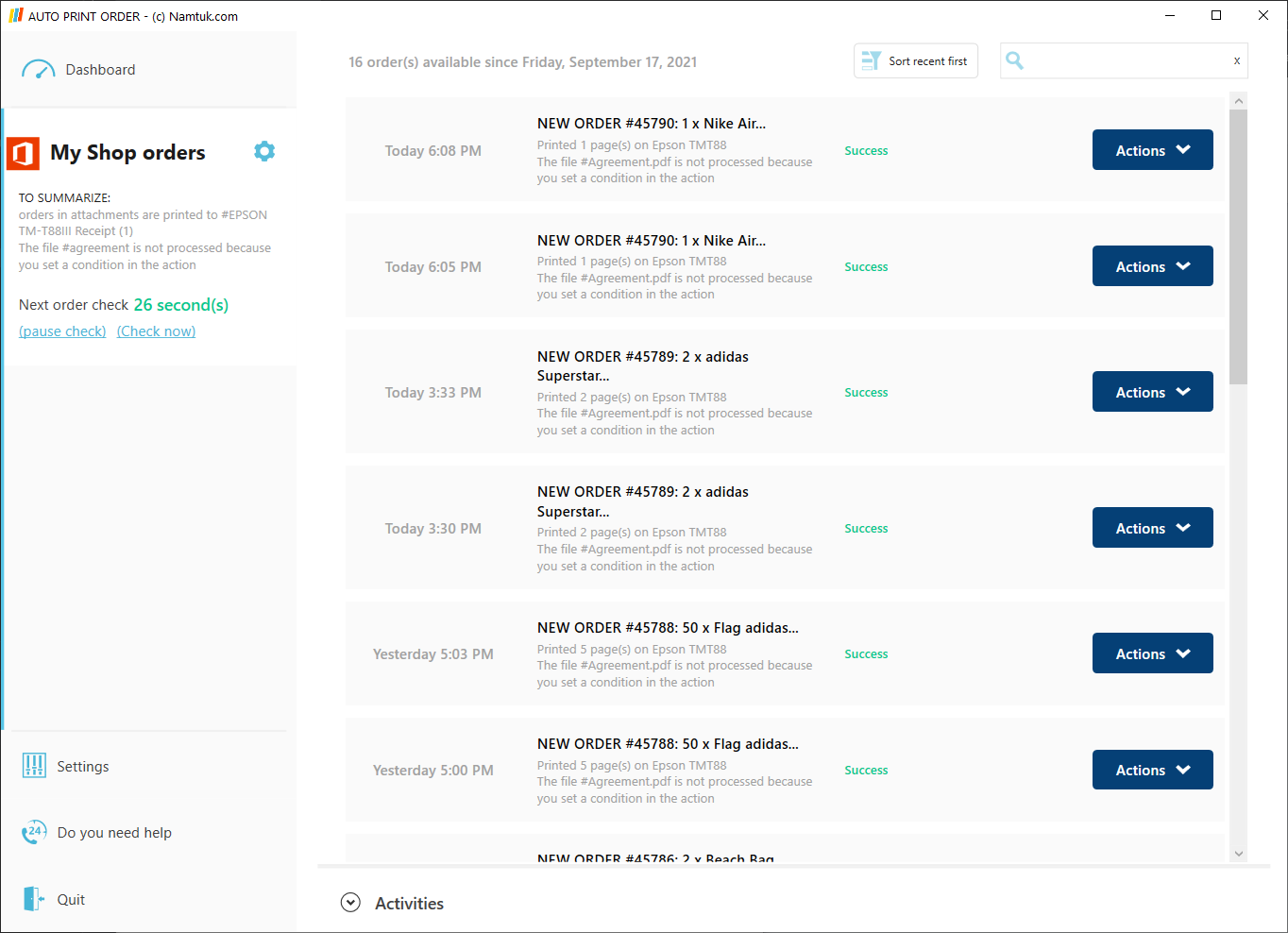 4. Start
the application
Auto Print Order is now up and running. You don't have to do anything else: your orders and delivery slips are printed automatically.
Try
Auto Print Order

for free for 30 days

No credit card, no registration
For Windows PC/Server/Tablet