Restauranteurs, caterers,
increase your productivity

now!

You, like all catering professionals, are passionate about food and customer satisfaction. Simplify your daily life by freeing yourself from processing e-mail orders: orders and delivery slips are printed automatically on your printer in the kitchen or at your desk.
Install Auto Print Order and save up to 1 hour a day!

Auto Print Order is a safe way to automatically print emails that catering professionals praise for its efficiency and simplicity.

Works with all online order solutions.
Connect to any emailboxes (Office 365 - Gmail - Exchange - Yahoo - Hotmail/Outlook - IMAP/POP - ...).
Local application is 100% secure; the data is processed and stored only on your computer.
Karima, Restaurant L'enK - Bordeaux - France
I have been using it for several years, and I am very satisfied with it, excellent value for money, ease of use to print my customer orders, very good support, always someone to help me. Thank you again, great products, I can't live without.
Our customers love the solution!

Set up Auto Print Order in 4 steps
1.
Install

the application

Download and install Auto Print Order on your Windows PC (laptop, station, server or tablet). You can try for free for 30 days, without providing a credit card or creating an account.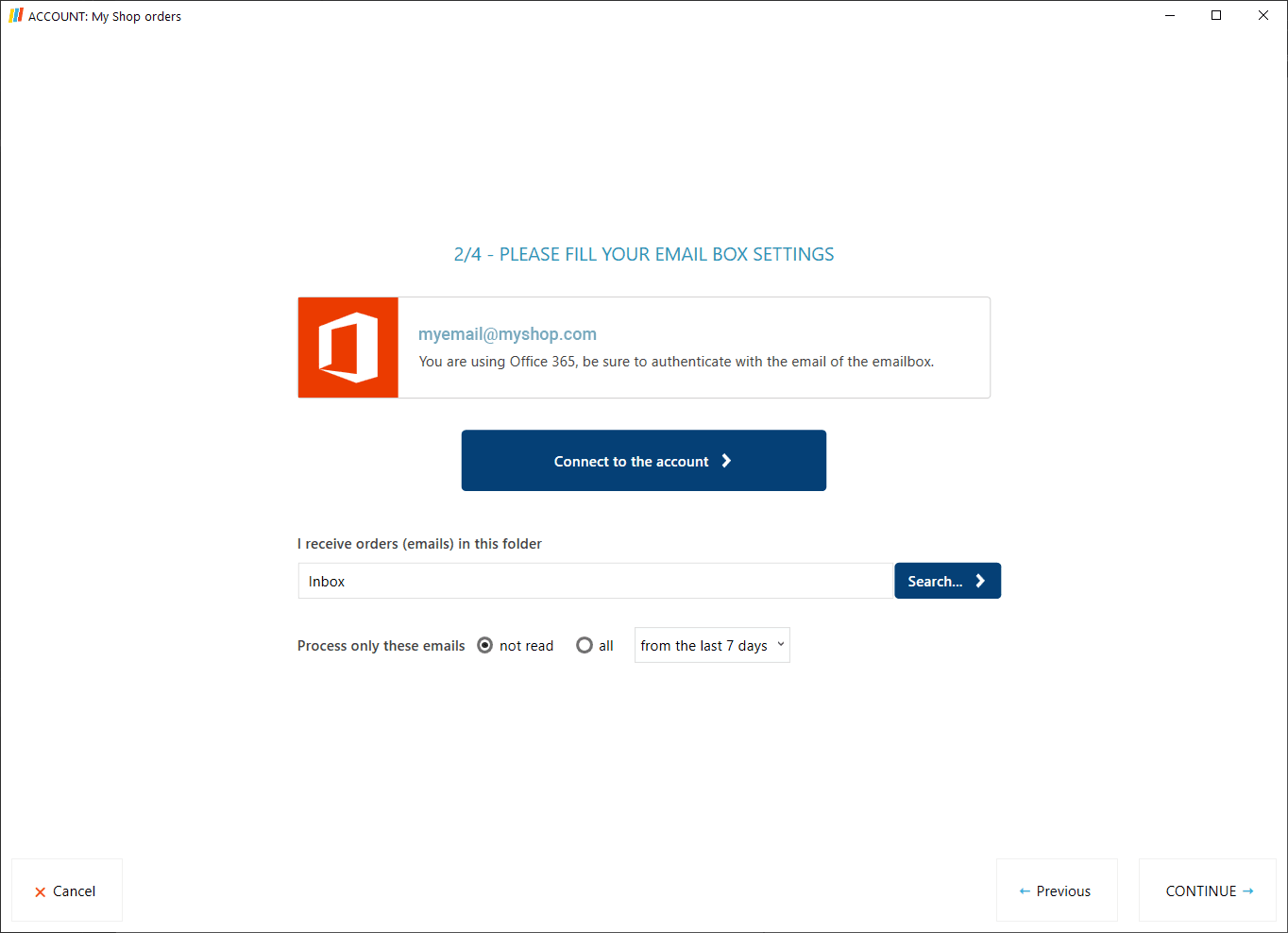 2. Add the
emailbox
Add the email address which receives the orders to print from your website.

3. Choose
the actions
To print documents, select the printer. After printing, you can set the action to mark the email as read and move it to a folder.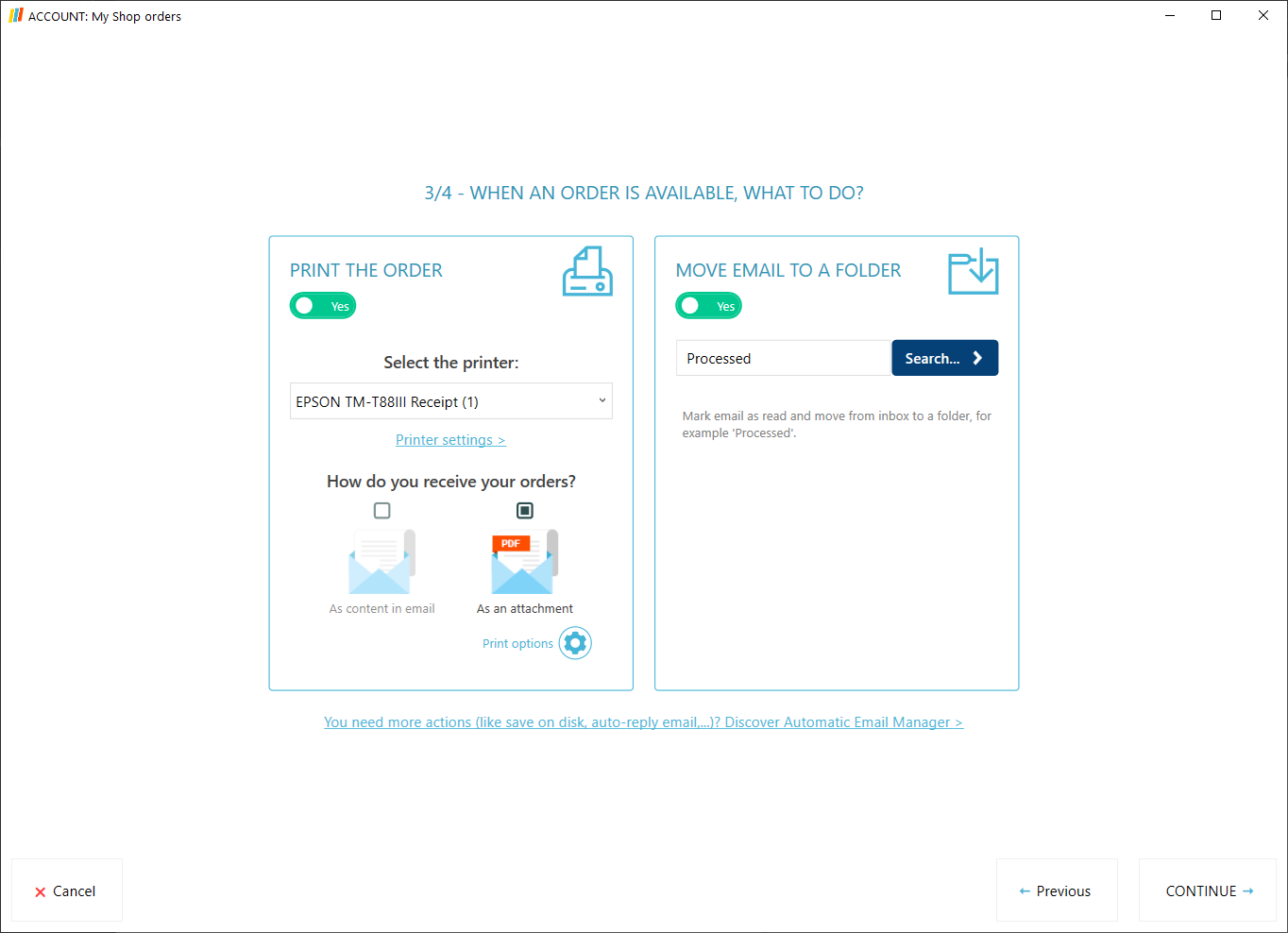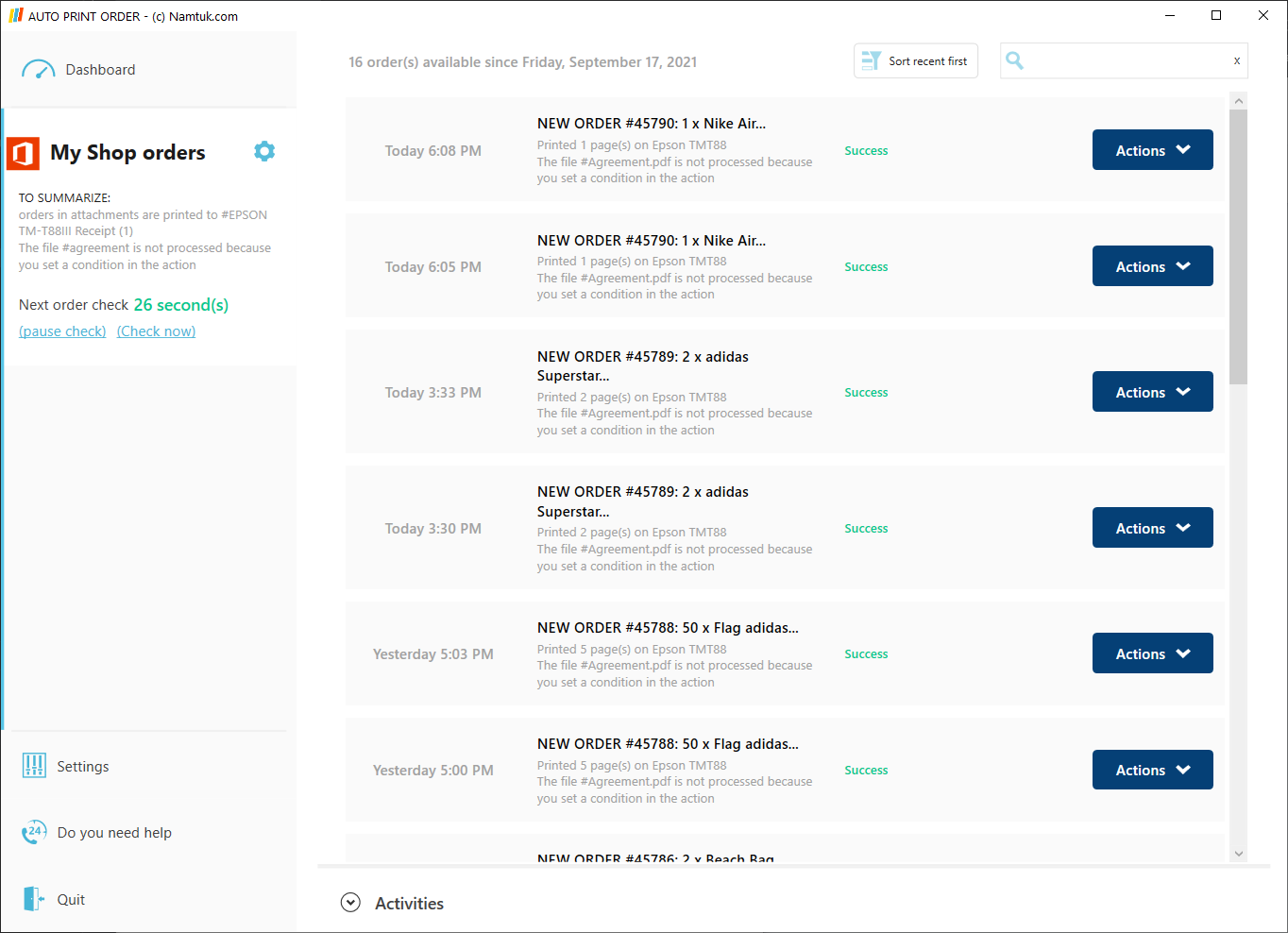 4. Start
the application
Auto Print Order is now up and running. You don't have to do anything else: your orders and delivery slips are printed automatically.
Try
Auto Print Order

for free for 30 days

No credit card, no registration
For Windows PC/Server/Tablet